Hog August Bites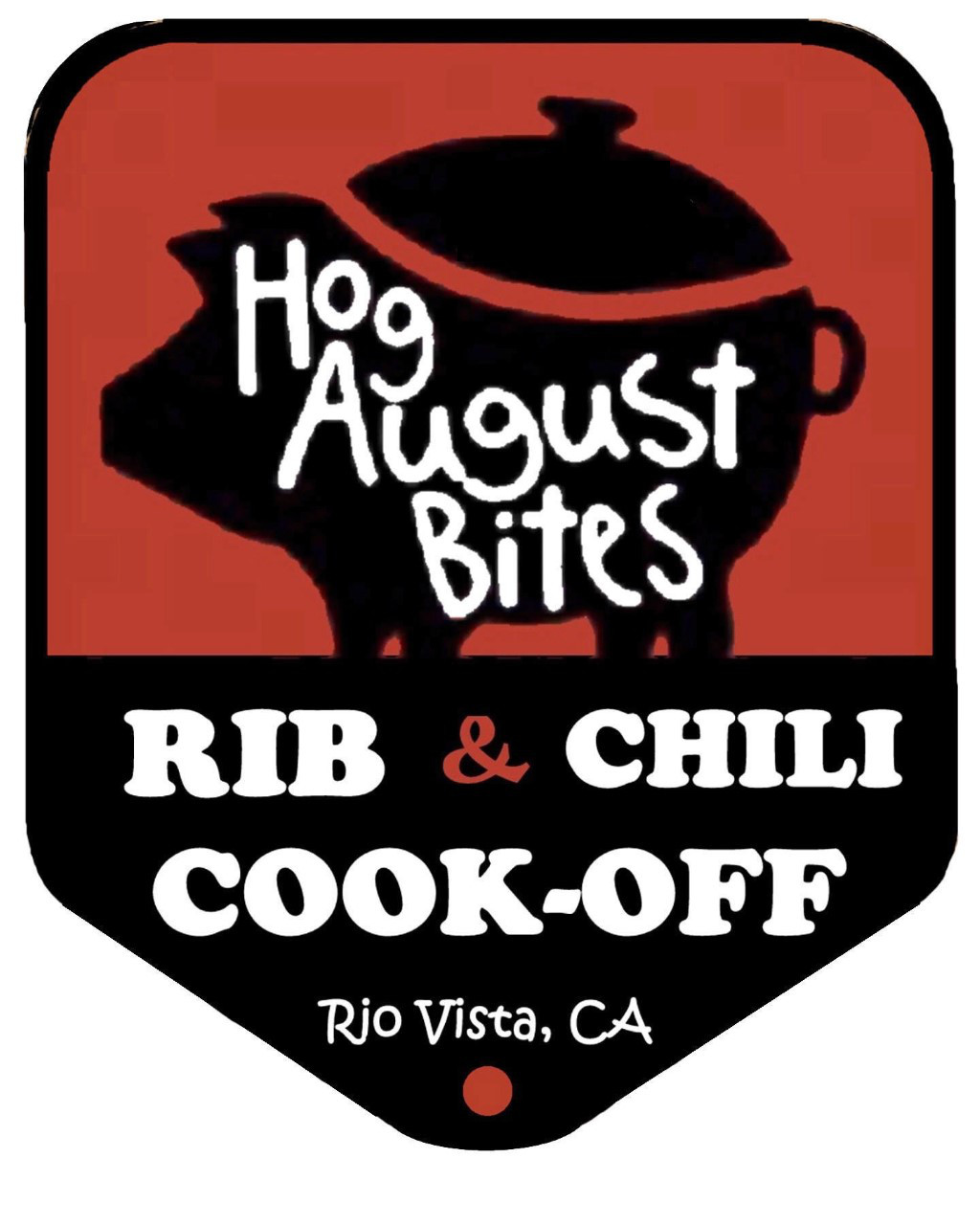 There's a chill in the air, but we're ready to go! We've started planning for the return of the Hog August Bites Chili and Rib Cook-off, a fun family affair in Rio Vista, CA for its 7th year.
Save the date, Saturday, August 22, 2020 will be a day to enjoy sunny skies and a great venue with the Sacramento River as the backdrop. There will be vendors featuring arts and crafts, public awareness groups and local youth organizations. Food! That's right there will be a wonderful variety of food to enjoy along with craft beers and margaritas in the Beer Garden plus a car show featuring custom, stock and vintage trucks and automobiles displayed on Front Street. Did I mention music? Oh, yes there will be plenty of that starting at 10:00 a.m. There's some returning and some new bands, too. You can salsa, slow jam or boot scoot and boogie right up until 10:00 p.m. There will be fun activities for the kiddos, too!
However, the highlight of the day will be the People's Choice Chili contest and the Rib Cook-off. Chili and rib contestants come from all over the Sacramento Delta to vie for prizes and recognition for their secret recipes! Due to the fantastic response in 2019 rib cookers will be looking for recognition in both the juried and People's Choice contest. They were finger lickin' good last year.
*NEW* this year! You can sign up right here online. Enter your application and payment without leaving the site!
If you are interested in becoming a sponsor, vendor, entering the car show, chili or rib cook-off send an email to hogaugustbitesrv@gmail.com or visit our Hog August Bites or Discover Rio Vista Facebook pages for more information.
Stay tuned for more event news! Questions? Call 707-469- 3080 or email us at hogaugustbitesrv@gmail.com.
Application Forms
Rio Vista Downhill Racing Entry Form and Rules