Hog August Bites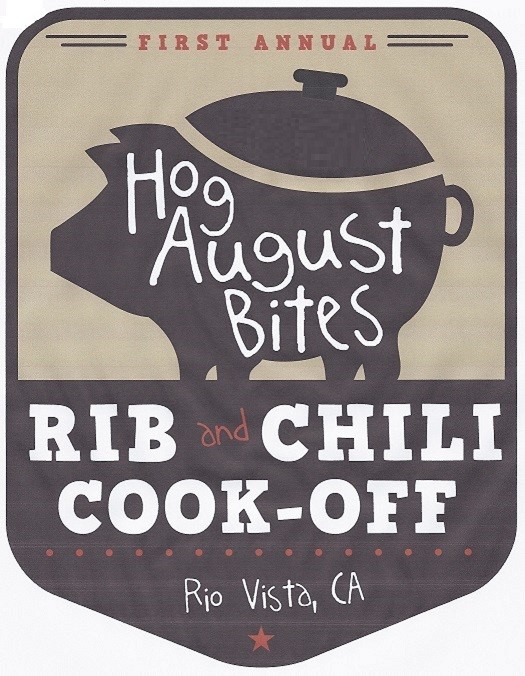 6th Annual Hog August Bites Chili & Rib Cook-off
Saturday August 24, 2018

The colorful days of fall will soon turn into the chilly days of winter with busy times ahead for the holiday season. Well, here's something to keep you cozy until the weather turns warm. It's the return of the Hog August Bites Chili and Rib Cook-off, a fun family affair in Rio Vista, CA.
That's right! Save the date, August 24, 2018 will be a day to enjoy sunny skies and a great venue with the Sacramento River as the backdrop. There will be vendors featuring arts and crafts, public awareness groups and local youth organizations. Food! That's right there will be a wonderful variety of food to enjoy along with craft beers and margaritas in the Beer Garden plus a car show featuring custom, stock and vintage automobiles will be displayed on Main Street. Did I mention music? Oh, yes there will be plenty of that, too! There will be fun activities for the kiddos, too!
However, the highlight of the day will be the People's Choice Chili contest and the Rib Cook-off. Chili and rib contestants come from all over the Sacramento Delta to vie for prizes and recognition for their secret recipes!
If you are interested in becoming a sponsor, vendor, entering the car show, chili or rib cook-off send an email to hogaugustbitesrv@gmail.com or visit our Hog August Bites or Discover Rio Vista Facebook pages for more information.
SPONSORS: