Hog August Bites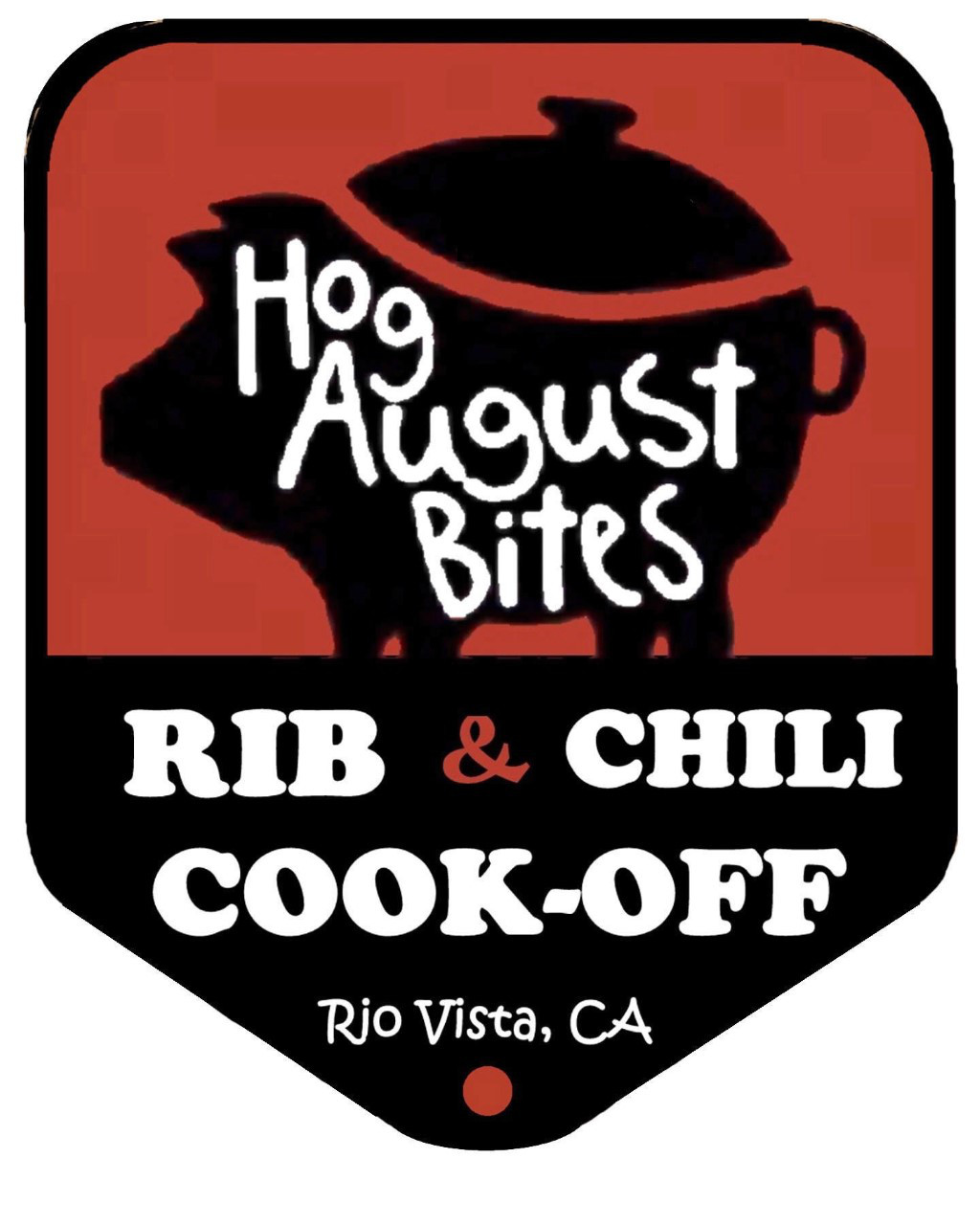 We're plotting and planning for the return of the Hog August Bites Chili and Rib Cook-off, a fun family affair in Rio Vista, CA on its new date…
Save the date, Saturday, August 24, 2019 will be a day to enjoy sunny skies and a great venue with the Sacramento River as the backdrop. There will be vendors featuring arts and crafts, public awareness groups and local youth organizations. Food! That's right there will be a wonderful variety of food to enjoy along with craft beers and margaritas in the Beer Garden plus a car show featuring custom, stock and vintage trucks and automobiles displayed on Front Street. Did I mention music? Oh, yes there will be plenty of that starting at 10:00 a.m. There's some returning and some new bands, too. You can salsa, slow jam or boot scoot and boogie right up until 10:00 p.m. There will be fun activities for the kiddos, too!
However, the highlight of the day will be the People's Choice Chili contest and the Rib Cook-off. Chili and rib contestants come from all over the Sacramento Delta to vie for prizes and recognition for their secret recipes!
*NEW* this year! You spoke, asked and pleaded and we heard you! Step on up and sample those tender juicy ribs. That's right there will be a People's Choice Rib tasting contest right after the Chili Contest this year. Oh, and if you think you just might like those ribs… Well we're giving you a chance to pre-order half and full slabs. Watch for more information coming soon about the pre-order sales!
If you are interested in becoming a sponsor, vendor, entering the car show, chili or rib cook-off send an email to hogaugustbitesrv@gmail.com or visit our Hog August Bites or Discover Rio Vista Facebook pages for more information.
Stay tuned for more event news!