Hog August Bites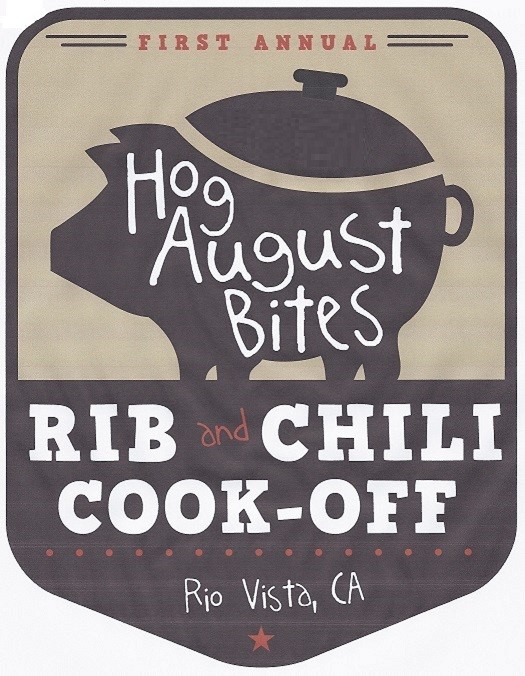 Welcome to 4th Annual Hog August Bites event in Rio Vista. Hog August Bites goal is to showcase downtown Rio Vista while at the same time raising money for the local youth groups. This is a fun family event for all. Net proceeds will be shared with various youth organizations in our community. The Committee would like to thank all the contestants, vendors, sponsors and supporter for supporting this event. August 19, 2017 is the next event so get ready.
Great Volunteer Opportunity
August 19, 2017 marks the 4th annual HOG AUGUST BITES Chili & Rib Cookoff and Street Fair. The City of Rio Vista and its residents host this fun family event that is being produced this year by RioVision. Featured are some serious cookin' plus activities for all ages and live bands right down Main Street Rio Vista. Your help is needed to continue making this the great success that it has been. If you can spend at least a couple of hours on August 19 helping to host this event, meeting your neighbors and having a great time yourself, please contact us at hogaugustbitesrv@gmail.com. A short but vital meeting will be held for all volunteers at 6 pm on August 18.
Here are some of the tasks you can help with:
• Logistics: helping to set up tents, barriers, etc. ; taking down and cleaning up
• Staffing of the competitions, sales desk, information table, etc.
• Gofer to help maintain organization and smooth operations
• Guest services, assisting people to have a fun and safe experience
For more information, see the website: hogaugustbites.net and/or visit our Facebook page.
Entry Forms for 2017: